Coronavirus Update |Green Phase
We appreciate your support in this time! We are able to serve a limited menu of takeout orders, outside dining (weather permitting) and our inside seating is at 50% capacity.
We are back to regular hours – 7am to 7pm Monday – Friday | 7am to 6:30pm Saturday | 8am to 2pm Sunday
Outdoor seating is available 9am to 6:30pm Monday – Saturday | 9am to 2pm Sunday
Questions?
717-684-2888
Driving Directions for Pickup
Today's menu on FB
Our renovations are complete and we'd love to show you around!
WHERE YOU'D EXPECT TO FIND A SODA FOUNTAIN… AND ACTUALLY DO!
Hinkle's Restaurant has been a staple in the Columbia community for decades. It is known as a local meeting place, especially at breakfast, where folks can catch up with friends and neighbors.
The restaurant is now owned by John Sipe, Tom Davis, and Robin Ortman, who have more than 70 years combined management experience at Hinkle's Restaurant and the former pharmacy, as well as other operations.
What is all the excitement about?
The soda fountain of yesteryear is now at Hinkle's Restaurant!
Come and enjoy some ice cream, a soda "jerk", a sundae or a float while seated at a historic soda fountain.
We are here to please!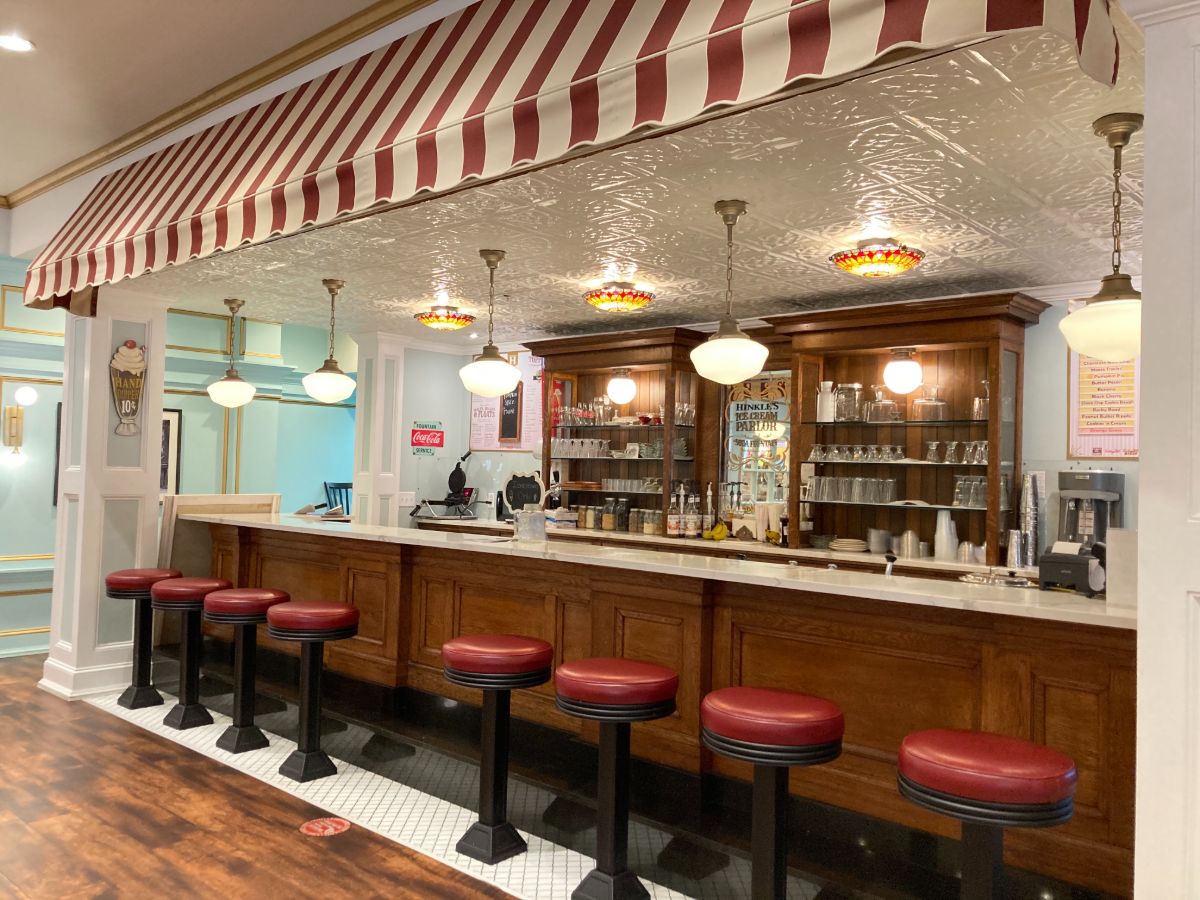 Breakfast, Lunch, or Dinner
Might as well admit it: there's only one place in town where friends can sit in the same booth and enjoy the same recipes as their grandparents!
Private Meeting Spaces
With our newly designed restaurant and dining area, you can now book a private meeting room to chat, eat, and make memories with friends.
Murphy's Mercantile Gift Shop
We added a special gift shop, Murphy's Mercantile & Co, so you can grab something special and unique for a loved one!
Expansive Menus
The menu at Hinkle's is vast and varied to ensure that every customer will have an option to titiliate their taste buds with. 
Fresh Ingredients
Hinkle's is committed to using only the freshest ingredients. The fresher the components, the better the final product 
Tasty Meals
Delicious food is prepared every day by our talented chefs.   All it takes is one whiff after you enter the doors to be hooked. 
Unparalleled Staff
While it is our food we advertise, it is ultimately our warm, friendly staff that make us the excellent restaurant we are. 
Local Recipes
Local and regional favorites are prepared and served here, making every bite a local experience as well as a flavorful one. 
A Place for Friends
Our welcoming, care-free environment is what keeps our customers coming back for more year after year; decade after decade for some. 
"Fabulous food & friendly service"
"Another successful Columbia visit!"
MON – FRI
7:00am – 7:00pm

SUN
8:00am - 2:00pm
Address:
261 Locust St
Columbia, PA 17512
Drop Us a Line
Don't be shy. Let us know if you have any questions!